It was while I was a school boy I learned the great lesson that 'honor', exactly like love, is a great virtue which becomes 'evident' only in mutual exchange. One of the very prominent author named Thiruvattar Krishnankutty wrote a book on the subject and I happened to read that. His book was in my mother tongue and so it made sense to me then. He articulated the subject beautifully.
Honor is, in truth, a quality that becomes 'meaningful' only when it is expressed between one another. It is not a flow from just one to the other, but between them. Honor is no different from its nature than that of love. This is the reason why the Word of God speaks of both love and honor to be expressed 'one another'.
Unfortunately, so many of the population think, honor is what 'a subordinate' expresses to his/her 'superior'. This is a sad misunderstanding, for sure. What happens when people divide themselves as 'superior' and 'inferior' is a different sort of thing. Of course, fear, intimidation and the like work in such situations and all what happens in such relationship is proportionate to these elements starting with fear. God created every human being on the face of the earth and God deals with all of us in the same way. God is not partial rather is just. Hence every virtue in God's creation must be on the similar lines.
Give honor and receive honor. This is the way this virtue can be 'expressed'.
In my knowledge and 'researches' on the quotations on 'honor' the statement from St. Paul, quoted above, occupies the supreme position. 'Outdo one another in showing honor'! This statement has on the one hand the definition of honor and on the other, a challenge to let the virtue expressed without loss. 'Honor is to be shown one another' and that 'one must outdo the other' in expressing it.
What a powerful statement! I think, though I come know the value of honor, I failed to practice it the way St. Paul expresses it. If I practiced so, I would have been a much better person now!
Can we ever 'outdo one another' in showing honor/respect ever? This, I know, is a great challenge. However, God's Word places it before us through one of the finest instrument in the hands of God ever.
I personally feel, if we really follow this challenge of the Word, we can avoid a fair percentage of our daily inter-personal problems. Yes, it is true. Think about the problems we encounter. How it got started? What was the 'real' reason behind it? Could it have been the same if 'honor' was practiced?
May we be drawn more closely to the Lord God Almighty as we follow His Word in our daily lives.
Amen!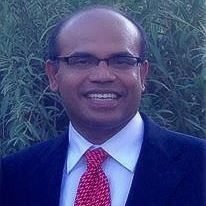 Author: Rev. Johnson George is pastor at Bethel Christian Assembly, Phoenix, AZ, USA and the founder President of Satveda Mission.